Actagro
Help plants reach their full potential with our portfolio of products designed to increase crop performance through chemically unique formulations.
Reacted
Carbon
Technology

Increase nutrient availability, enhance fertilizer performance, and improve soil health.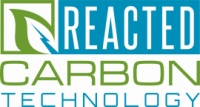 Featured Product

An Innovative Approach
To Nitrogen Management
Increase Nitrogen Use Efficiency and improve yields while decreasing nitrate leaching with the only nitrogen management product on the market designed to work with nature.